I can't stop crying.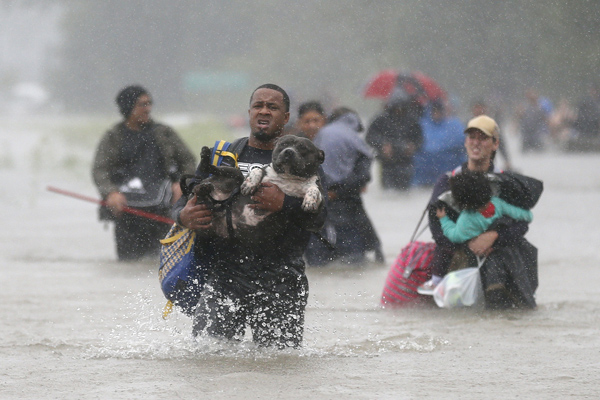 And I'm sure that I'm not alone.
The destruction left by Hurricane Harvey is devastating. One group of victims that are often overlooked are the pets and livestock living in the path of the storm.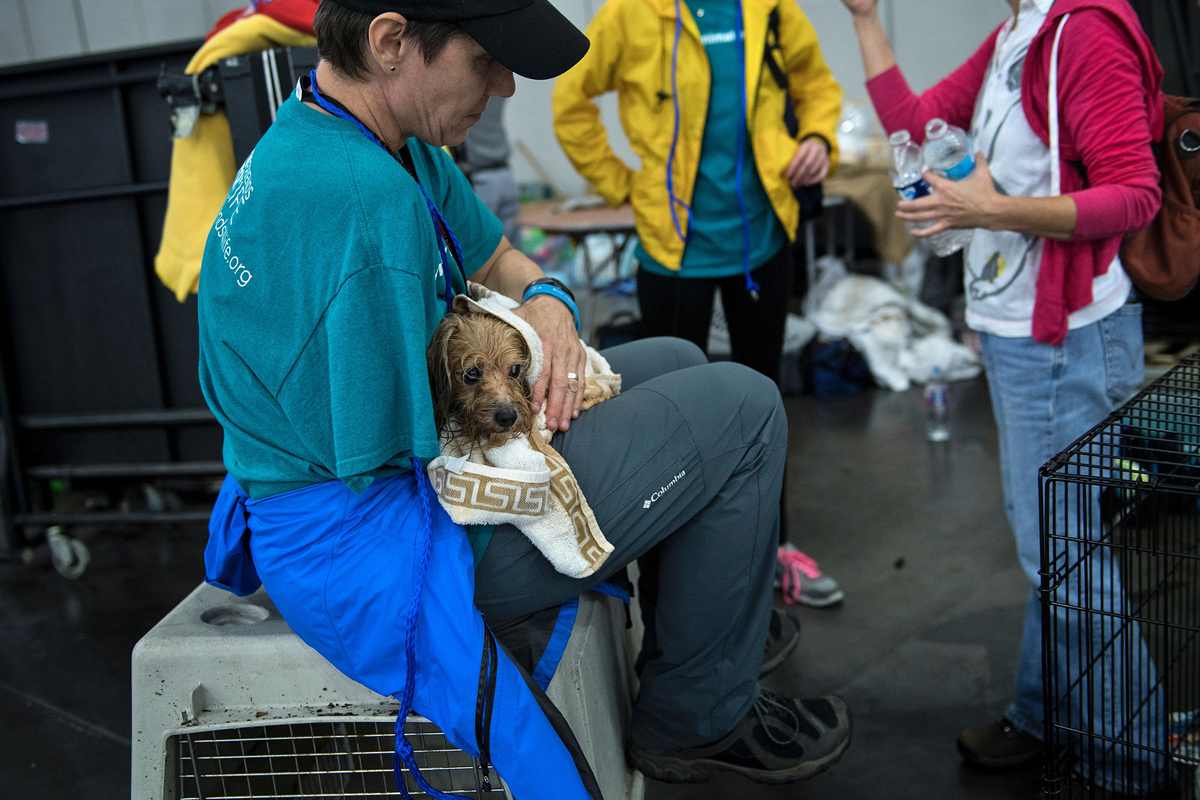 Many of the emergency shelters set up for Hurricane Harvey evacuees do not allow people to bring their pets to shelters. As a result, many pets are displaced and abandoned. In some instances, animals, such as livestock, are too big for families to take with them while they evacuate. I believe every animal deserves a fighting chance to be rescued during a natural disaster.
That's why I am raising money for The Humane Society of the United States Disaster Relief Fund. The Humane Society of the United States' Animal Rescue Team saves and cares for animals affected by natural disasters—but they can't do it without our help. The fund helps with rescuing and providing temporary shelter to animals in need to helping reunite lost and displaced animals with their families! The intake cost, according to Austin Pets Alive, is about $10,000 for 100 pets. So my goal is to help at least 10 pets by raising $1,000. I have already raised $200 on another general Humane Society fundraiser (you can see it here) so the goal for this page is $800. So far we raised, in total, $415 in about 12 hours. THANK YOU!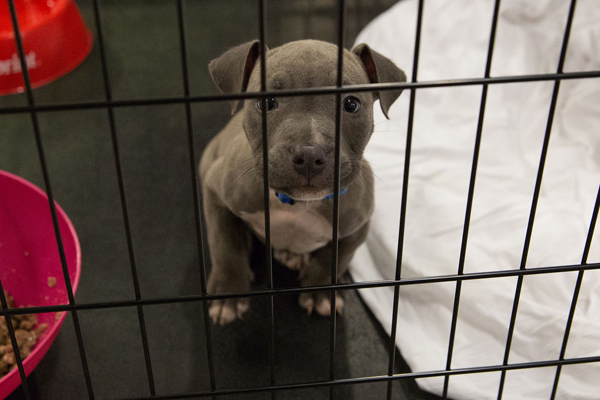 The Seattle Humane Society, where we adopted Lulu, is getting in o the action as well. Because they have just finished remodeling their facility, they have decided to accept 300 animals from Texas to make room for the pets that have been displaced due to the storm.
Are you looking to give back? When in doubt, a monetary gift is almost always preferred unless an organization or shelter has made specific requests. (for example, I know that Austin Pets Alive has a page set up with specific requests).
If you aren't already doing so, might I recommend that you follow darth on twitter for some good-time pet rescue photos and stories? Just make sure that you have some tissues ready.

BIG PUPS BEING RESCUED AND CARRIED TO SAFETY https://t.co/oMMKnWjLXR

— darth:™ (@darth) August 29, 2017
these pups just trying to comfort their owner they are just doing their best herehttps://t.co/8oOneNVwbz

— darth:™ (@darth) August 29, 2017
xoxo
Nicole