When I was younger, breakfast was pretty unappealing to me (unless it was an entire package of bacon – no joke). Starting my senior year of college, however, I really tried to make breakfast each morning. Why the sudden change? No idea. But to this day, few things make me happier than sitting down for a nice breakfast and cup (or 2) of coffee. My typically breakfast is pretty uninspired but on weekends I like to get a little crazy. How crazy? Apple cinnamon pancakes crazy! Okay, I've never made them before but Britta's recipe looks pretty fantastic! Maybe I'll attempt them this weekend!
-
hello treasure tromp readers! my name is britta and i blog over at the boots parade. i'm so excited to be guest posting for nicole today while she is enjoying her vacation ;)
i thought i would share a little pancake recipe that my dad and i tried out recently. we have been on somewhat of a pancake kick … and really what better kind of kick is there?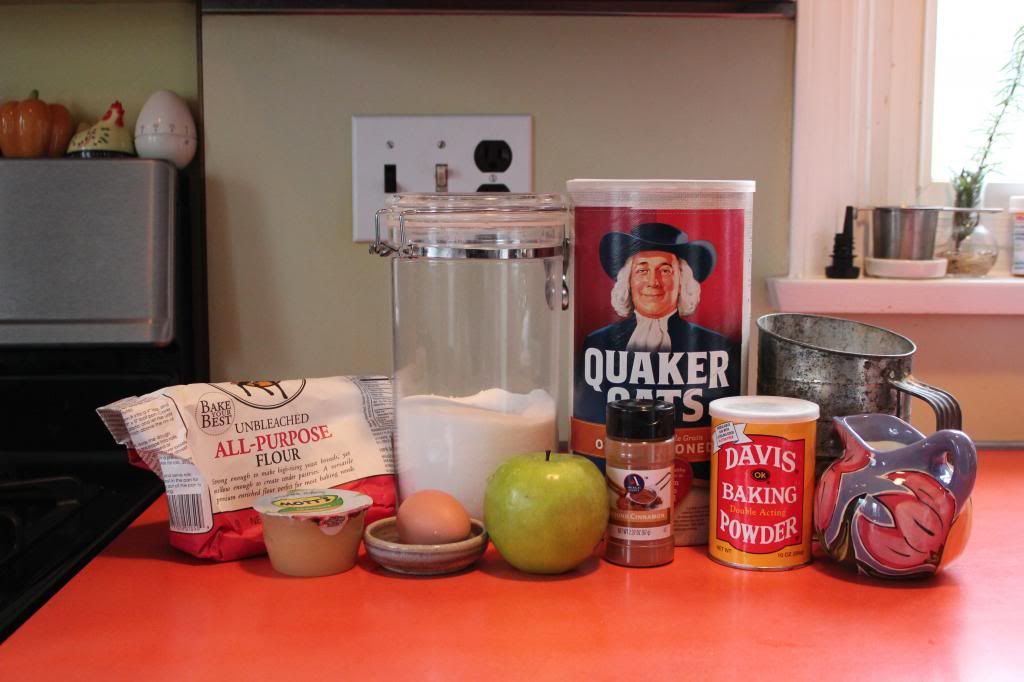 so we made some apple cinnamon pancakes and here is what you need:
1 cup of old-fashioned oats
1 cup of all purpose flour
1 table spoon of baking powder
3 table spoons of vegetable oil (we used apple sauce!)
1 small apple (peeled and thinly sliced)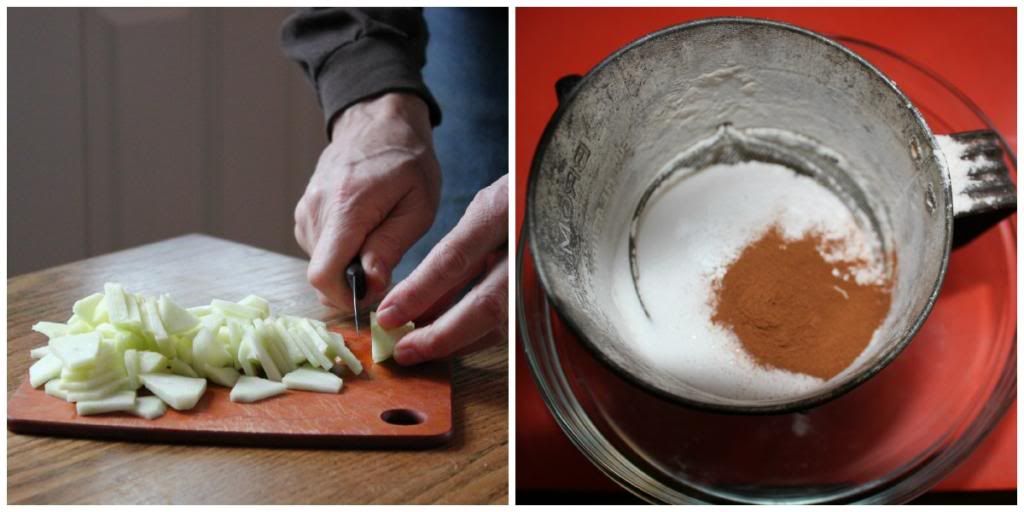 combine all the solids together. we sifted them but you can also just stir them all together in a bowl.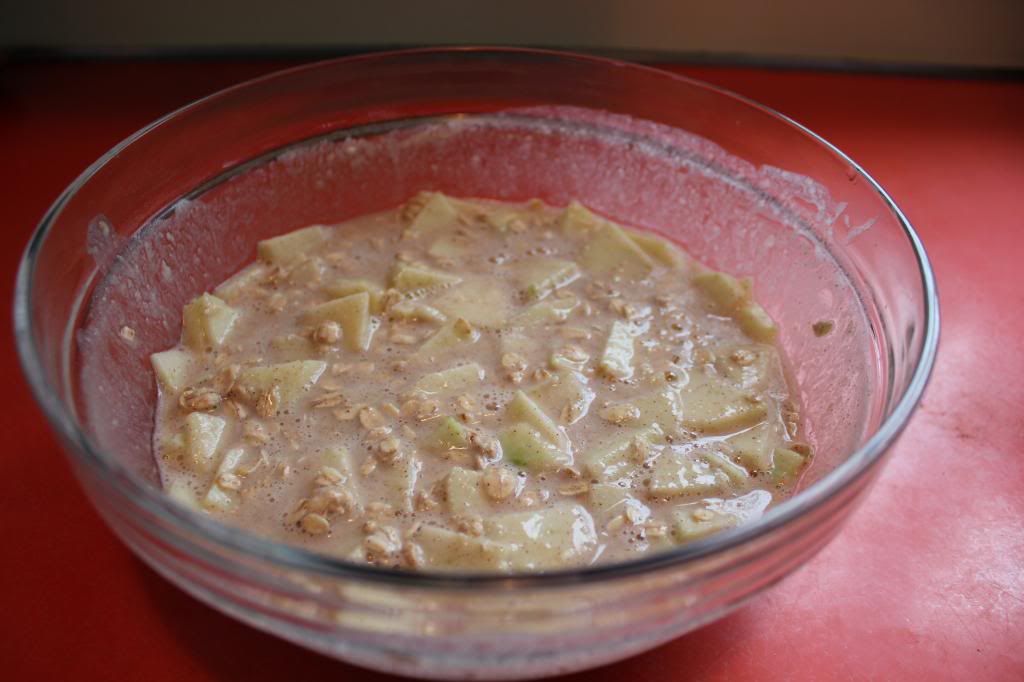 beat the milk, oil, and egg until blended. then pour the mixture over the dry ingredients and stir. then stir in the apple slices until everything is good and mixed together.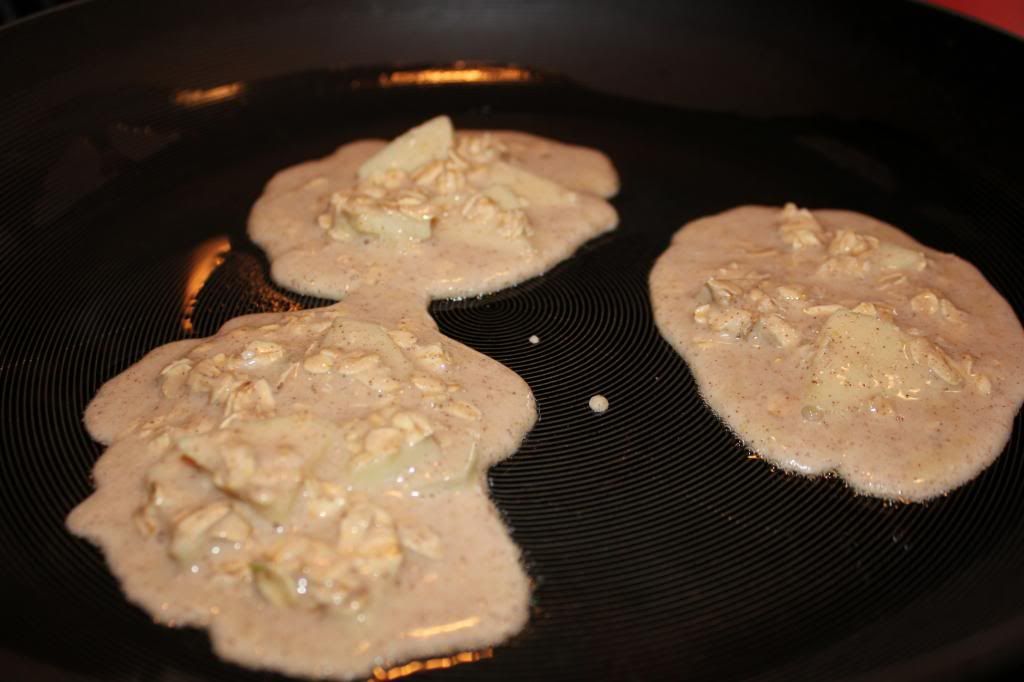 the batter will seem a little liquidy for pancake batter but thats okay! then you just make your pancakes on low-medium heat.
and you'll have yummy pancakes for breakfast! or any other meal ;)
Thanks, Britta for the amazing recipe!! Britta is one of my favorite bloggers so make sure to check her out!